Your Herff Jones Representative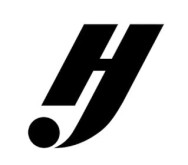 Graduate Service Detroit

Office Information:
Graduate Service Detroit
4938 Dewitt, Suite 200
Canton, MI 48188
Get Directions
A Message From Your Rep
Our Story...
Graduate Service Detroit is a local family owned business that has been proudly representing Herff Jones products in Southeast Michigan for over 40 years, the longest standing graduation supply office in the area. With over 90 years of combined experience, we have a business built on the core values of honesty, integrity and delivering outstanding customer service.
We strive to become a partner with schools, not just another vendor. Throughout our years in business, we have created long-standing relationships throughout the educational community and provide assistance when others cannot. Our promise to you is to be generous with our time and resources, to treat each and every one of your students and families as if they were one of our own, and of course:
Our pledge and commitment to you is a worry-free graduation season!