Your Herff Jones Representative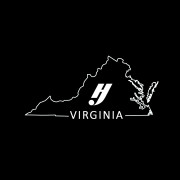 Herff Jones

Office Information:
Herff Jones
2020 New Dorset Rd
Powhatan, VA 23139
Office Hours:
SCHOOL YR: Tues. - Fri. 10:30 am to 4:30 pm; SUMMER: Tues. - Thurs. 10:30 am to 4:30 pm
A Message From Your Rep
ORDERS NOT PICKED UP DURING THE IN SCHOOL DELIVERY EVENT CAN BE SHIPPED TO YOUR HOME FOR AN ADDITIONAL COST.
Cap & Gown Units, Announcements, Diploma Plaques, etc., will be delivered to the school in the spring during your schools senior delivery event. AFTER your schools Senior Delivery Event at your school, all new orders will be mailed to your home.
Class Rings are delivered to the school during the ring delivery event. Senior Rings, if paid in full, will be delivered via mail to your home.
Please check your schools calendar for your schools delivery event dates.