It all starts with your cap and gown.
Your graduation day deserves a lot of ceremony—and you deserve a great-looking cap and gown. We can give you both, created especially in your school colors. Just give us your basic measurements, and we guarantee your cap and gown will fit you perfectly.
Start by selecting your cap and gown below. Note: Images shown are for reference only; you will receive your school's official cap and gown.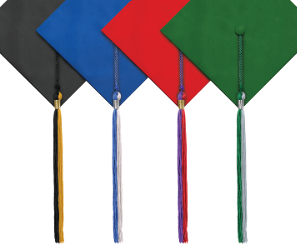 Caps and Gowns