Graduation Products
Grad Packs provide everything you need in a convenient offering. Select a package - or shop for products individually in our Graduation A La Carte section, including your cap and gown. Note: Images shown are for reference only; you may receive your school's official cap and gown separately. Check with your school administrator.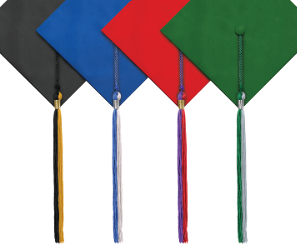 Back To Grad Packs

Grad Packs
> xPkg B (B)-Popular Grad Pack - Includes Required Cap & Gown & Grad Fee
Our
C&G Premium Grad Pack-xPkg B
contains the
Cap, Gown & Tassel Unit
& the
Grad Fee
for Roswell High School, as well as
Grad Gear
that you will
receive early.
You save $$$ with this package, receive the
Diploma Plaque,
our best seller, 3 apparel items and receive a
FREE "2022" Drawstring Bag.The Grad Fee for Roswell High School includes:
Cap & Gown that you will keep
Memory Tassel in your school's colors
Diploma Cover to receive at Graduations
Graduation Expenses
Additional items may be ordered in the Additional Items sections.
THIS PACK DOES NOT INCLUDE ANNOUNCEMENTS.
This package includes the following products:
C&G xPackage B - Popular Grad Pack


Save Money
Early Delivery Grad Gear
Diploma Plaque
3 Apparel items
FREE 2022 Drawstring Bag
THIS PACK DOES NOT INCLUDE ANNOUNCEMENTS.
Add to cart
You will be able to personalize your items during checkout