Grad Packs provide everything you need in a convenient offering. Select a package - or shop for products individually in our Graduation A La Carte section, including your cap and gown. Note: Images shown are for reference only; you may receive your school's official cap and gown separately. Check with your school administrator.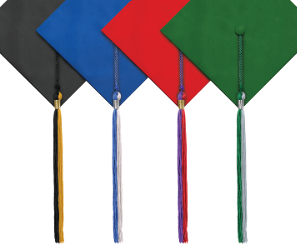 Back To Grad Packs

Grad Packs
> CAP, GOWN & TASSEL ONLY
The Cap, Gown & Tassel Unit will be DELIVERED AT THE SCHOOL in the Spring and is the REQUIRED attire you will need to participate in the graduation ceremony at your school.
The unit includes:
• Cap, Gown & Tassel Unit
This package includes the following products:
Add to cart
You will be able to personalize your items during checkout