Your Herff Jones Representative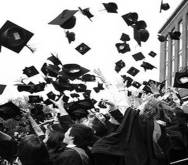 Kevin Whitlow Inc

Office Information:
Kevin Whitlow Inc
10175 Fortune Parkway
Suite 506
Jacksonville, FL 32256
Get Directions
A Message From Your Rep
The upcoming Holidays our office will be closed:
Good Friday: March 30 2018
Memorial Day: Monday, May 28 2018
Summer Office Hours
Monday
9:00 AM- 12:00 PM
Tuesday-Thursday
9:00 AM- 4:00 PM
Office Hours:
Monday
9:00 AM- 12:00 PM
Tuesday- Friday
9:00 AM- 5:00 PM
ALL CAP AND GOWNS WILL BE DELIVERED AT YOUR SCHOOL.
THE ONLY ANNOUNCEMENT PACKAGE THAT INCLUDES THE CAP AND GOWN IS THE MASCOT PACKAGE, ALL OTHERS YOU WILL NEED TO ADD A CAP AND GOWN TO YOUR ORDER.
All merchandise ordered MUST BE PAID IN FULL in order to receive the Cap and Gown Unit.
changes or cancellations must be made within 72 Business Hours of placing your order. No returns or refunds.
School Events
Cap and Gown Delivery
11:00 AM